Our purpose is to inspire and activate a sustainable ecosystem of farmers, testers, processors, manufacturers, retailers and consumers.
Financing, Private Equity & M&A
We help connect the dots between capital and great emerging companies.  Ask us about which organizations are positioned for the most growth. Our team walks alongside you as your advocate, helping you stay up to date with industry trends every step of the way. Let us assist you in identifying capital to fund your organization.
Consumables, Products & Retail
Are you looking to launch innovative products in the CBD space? We work with you to evaluate your brand and product opportunities. Are you B2B or B2C? The Universal Hemp team can help with an organization's product formulation, campaign strategy, volume based contracts, e-commerce, digital presence, social media plan, distributor negotiations, product packaging, storage and fulfillment.
Land & Property Development
We are experts in constructing your strategic real estate plan to take advantage of this enormous opportunity. What is your ROI per every 10 acres of land? Regardless of where your business fits into the industrial hemp ecosystem your business will have a footprint, permits to pull and real estate needs. Hemp can also be used for environmental remediation or to increase the profit of underperforming farmlands. Let us show you how to maximize your profits.
Certified Seeds, Farming & Harvesting
We have identified the market leaders in certified seeds and best practices in the US farming and harvesting space. Industrial Hemp production starts with selected certified and approved cannabis seeds (strains that have less than .3% of THC). The plants can be genetically altered for growth time, fiber strength, and CBD output. Learn about new technology, processes and intentional steps that protect against disease and encourage a quicker plant lifecycle. As a faster growing crop, proactive best practices pay high rewards.
Processing & Testing
We are partners with the most innovative and cost efficient processors and testing labs. Are you reporting the correct information to keep your lab or facility up to code? Having a reliable laboratory to test your biomass resources or products gives you valuable metrics for your organization. Learn about equipment, time savers, refining methods, and who to hire in order to maximize your yield per acre.
Supply Chain & Manufacturing
What is your supply chain and manufacturing strategy? We can help broker hemp biomass to fuel your production needs. Processed hemp can be made into plastics, fuels, hempcrete, hemp wood, nutrition supplements, foods, pharmaceuticals and much more.
Meet Our Team
Our organization's experience includes business, management, real estate, finance, manufacturing, nutrition, brand development, product placement and marketing. Each one of our members brings a very unique skillset to the offering.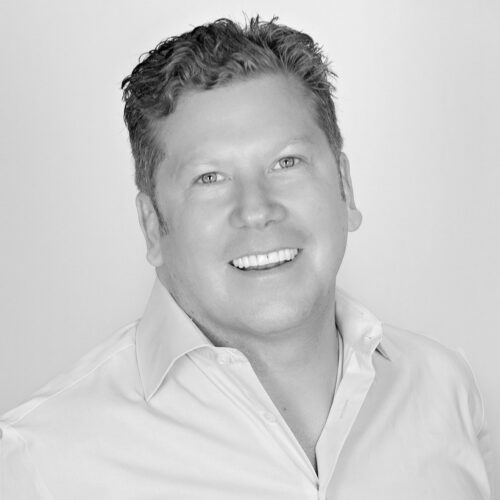 Shawn Landgraf leads the short-term and long-term growth strategy for Universal Hemp. He works alongside our Board of Advisors and the leadership team to forecast market opportunities in the hemp industry and execute the organization's mission. Shawn was the CEO of Magnus Associates before co-founding Universal Hemp. Magnus Associates is a management- consulting firm with advisory expertise in domestic and international private equity, investment banking, and business development matters. Over the past several years, Magnus Associates has provided consulting services to companies such as Coffee Digital, Sport Safety International, Magnus Gyan (where he served as President), Qwips (where he currently serves as a Director), and Capstar, on a range of business matters, including merger & acquisition analysis, operational redesign and sales strategy. He received his honors degree in finance from Pennsylvania State University and currently sits on the board of Sport Safety International and Qwips.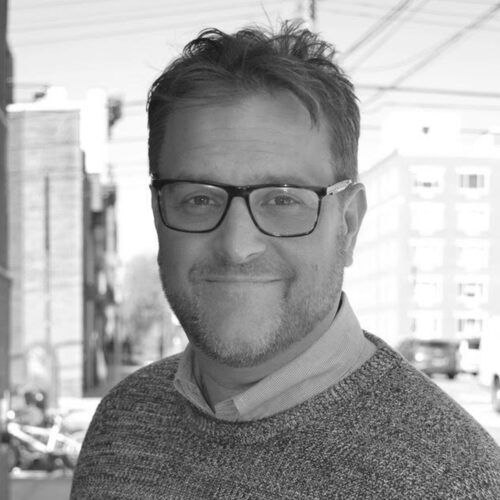 Jude P. Desidero leads the national sales and product strategy. He is responsible for developing key growth sales strategies, understanding customer trends and executing action plans. Jude is a great relationship builder and has a passion for nutrition and wellness. He was born into the natural/organic food & vitamin industry as a 4th generation DeBole, a pioneering natural pasta company started in 1932 by his Great Grandfather in Greenwich Village. He grew up working in the warehouse, attending trade shows, running the retail store, and supporting the broker network. After graduating from the University of Delaware with a degree in Biology, he joined DeBole's full time and focused on sales and operations. He helped to rebrand and redesign the core line of pasta, and as an industry innovator, introduced a full line of gluten free pasta to the market in the early 90's. In addition to his responsibilities at DeBole's, he took over and ran the family's natural vitamin and health food market, which was started in 1962 and had been credited as one of the first, in the newly founded industry, on Long Island.
Jude has an extensive network of contacts in the natural/vitamin industry and has worked with many major retailers and distributors in the natural channel. In addition to a strong sales background, he has broad experience in marketing, product development, sourcing, production and operations. Jude has an extensive natural and holistic background and has a passion for the future utilization of hemp in so many areas of our world.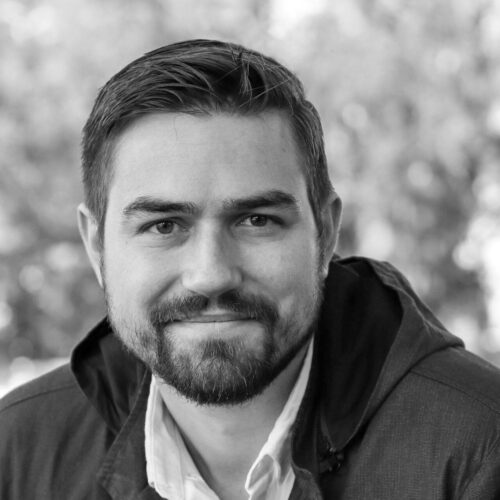 Keal M. Blache leads the national marketing effort. He is responsible for planning, developing, implementing and measuring community engagement strategies. Keal advises on pricing, product placement, e-commerce, influencer activations, social media, advertisement and public relations. has a strong marketing and finance background. Most recently he was the CMO of thumbprint, a marketing logistics firm and currently teaches Sport Media & Technology at UCF. In 2015 Keal founded Loba Creative, a digital creative and marketing agency. He is a Detroit native and moved to Orlando to attend his alma mater. Keal graduated from UCF with a degree in finance and a minor from the DeVos Sports Business Management program. He was honored in 2017 as a top 30 under 30 UCF Alumni. His experience started in the banking world, working in enterprise information systems and investment banking at Suntrust (Atlanta) and Sumitomo Trust (NYC), respectively. He has also held sports marketing positions at UCF Athletics and the Arnold Palmer Invitational. Before LOBA, he worked as the head of marketing and branding at Insurance Office of America (IOA). Keal helped the organization develop their brand experience, identified scalable opportunities for improvement, and worked on partnerships with the Magic, Jaguars, Raiders, Hornets, Wizards, Capitals, Lightning and many other teams.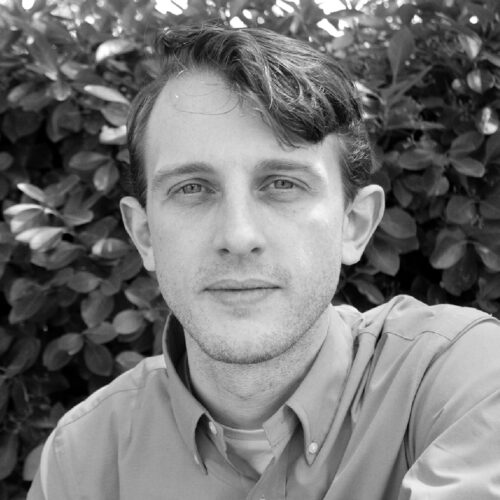 Taylor Martin is responsible for developing Universal Hemp's sustainable industrial hemp platform. With a strong passion for the hemp plant, Taylor ensures that we secure the highest quality crop to begin production of large scale, industrial raw hemp material to the American marketplace. With the goal of bringing the full spectrum of the hemp product materials to market, Taylor works to provide quality research, industry partnerships, sustainable systems, and commercial production to the budding industrial hemp space. He brings over a decade of experience within the cannabis industry, from direct action activism all the way to start up medical cannabis and hemp farm/product development. His experience within the cannabis market and reputation for activism and patient advocacy helped secure his position as a writer, social media influencer, and thought leader in Maryland's medical Cannabis and industrial hemp cultural space. He hosts educational workshops and seminars on both hemp and medical cannabis, free to the public, in a continued effort to normalize these sister industries. His patient advocacy guides his industrial hemp management strategy, making sure that industry standards are developed around the health and safety of both industry workers and consumers. As an expert at connecting the dots between the hemp plant and modern industry, Taylor facilitates relationships and strategic education to incorporate hemp into contemporary business models, and where needed, develops SOP's and best manufacturing processes for newly developed businesses. Born and raised in Bethesda Maryland, Taylor earned his degree in Biology from Bucknell University in 2012 and has applied his knowledge and passion to bringing the medical cannabis and industrial hemp markets to full legal, compliant industry ever since.
CBD is booming. But US farmers struggle to keep up with demand for industrial hemp.

Angelica LaVito, CNBC
Texas to legalize hemp in April

Ryan Garza, NBC NEWS
Iowa moves toward industrial hemp production, with statewide support growing.

Erin Murphy, Journal Des Moines Bureau
Read More
Get guidance in a growing industry!
Contact us with the form below, and we will be in touch.